Today is International #GISDay, celebrating the technologies that allow travelers to receive directions in real-time on their phones or automobile navigation system.  To celebrate "off the beaten track GIS-worthy" destination wedding resorts, on this #WeddingWednesday,  I am sharing this article from Codie Liermann of  The Compass magazine.  If one of these venues speaks to you, I have the ability to book each of these resorts on behalf of my clients.
~~~~~~~~~~~~~~~~~~~~~~~~~~~~~~~~~~~~~~~~~~~~~~~~~~~~~~~~~~~~~~~~~~~~~~~~~~~~~~~
Unique Venues for Your Tropical Destination Wedding
When most people think about tropical destination weddings, the first image that usually comes to mind is a beach. They picture soft sand beneath their feet, palm trees swaying in the breeze, and a crystal-clear ocean in the backdrop. While this option for a ceremony is usually the most popular, there are several other routes to take when tying the knot in a tropical destination. Couples looking for alternatives to the beach might try one of these unique venues.
The Caves at Hotel Xcaret Mexico
Hotel Xcaret Mexico is already a unique resort to pick for a destination wedding, but couples can take it a step further and choose to celebrate their love in The Caves. This area is both intimate and original, and it will have wedding guests talking about the special day long after it's over.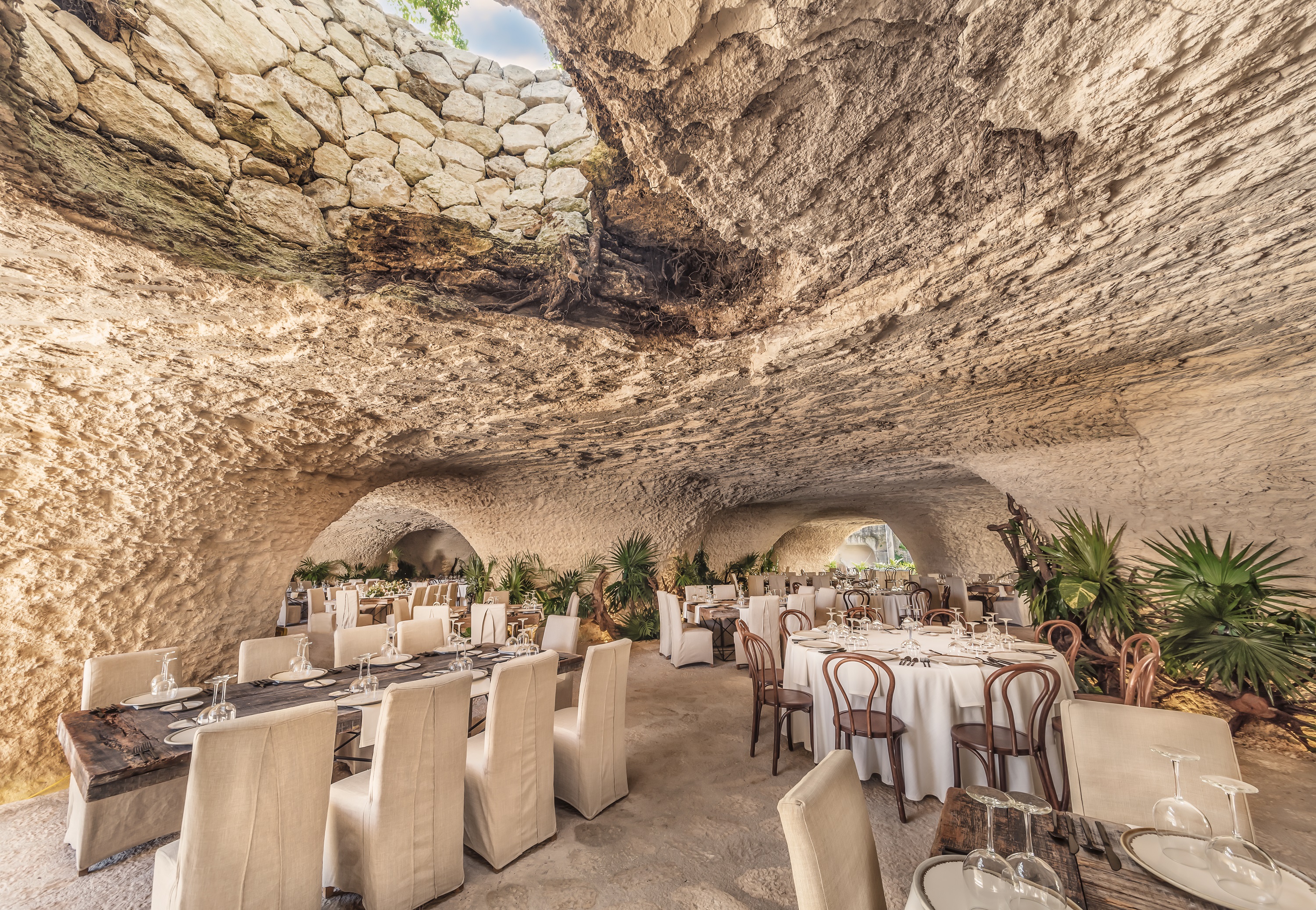 Photo via Hotel Xcaret Mexico
Zky Terrace at The Fives Beach Hotel & Residences in Playa del Carmen
Couples wanting to see the ocean from way up high can choose a rooftop venue. While there are several to choose from, the Zky Terrace at The Fives Beach Hotel & Residences in Playa del Carmen offers breathtaking views of the ocean. It's an ideal spot to host a wedding for those wanting to exchange vows during sunset hour.
Suite 288 at The Westin Maui Resort & Spa
Being in Maui for a wedding is enough to provide a unique factor to a ceremony, but Suite 288 takes it up a notch. This exclusive suite in the luxury Hōkūpa'a tower at The Westin Maui Resort & Spa overlooks the resort's ponds, waterfalls and pools, making it an ideal spot for photos.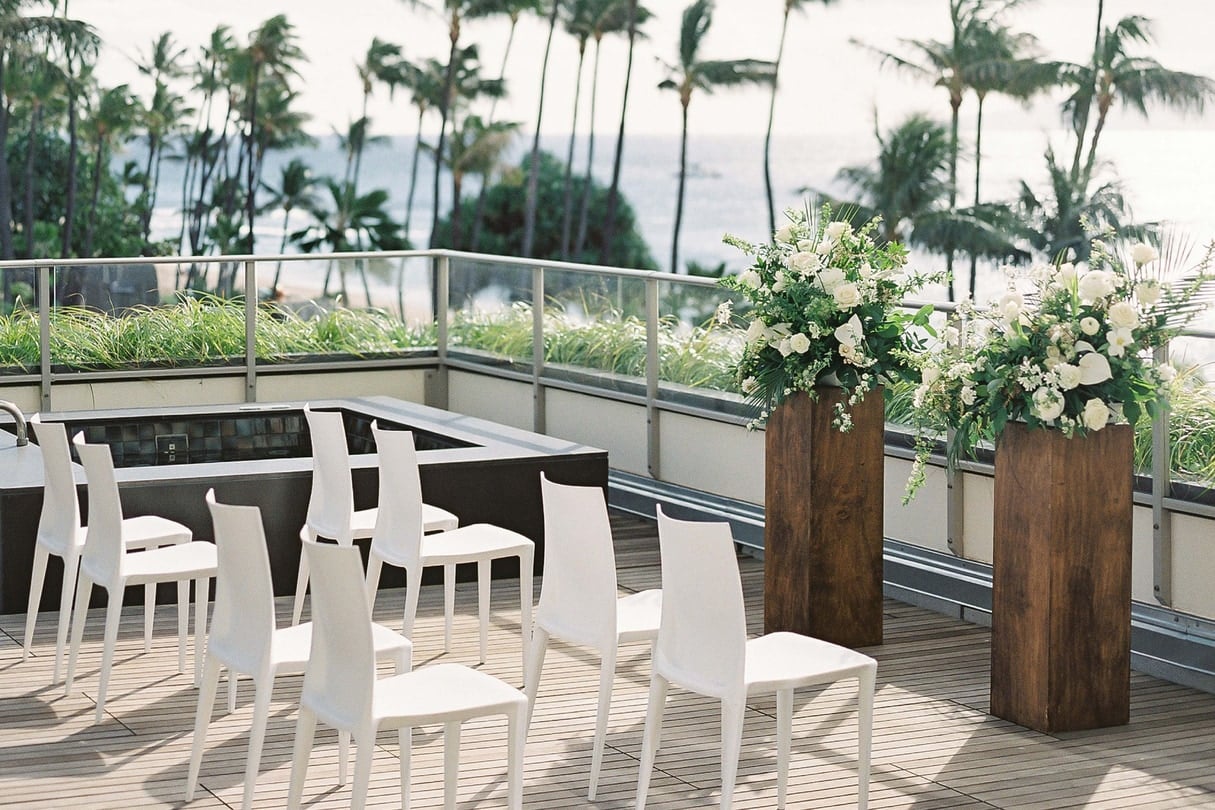 Photo via The Westin Maui Resort & Spa
Our Lady Of Guadalupe Chapel at Wyndham Alltra Cancun
Getting married in Cancun is ideal, as it's a convenient location for guests coming from all over the U.S. Situated at Wyndham Alltra Cancun is Our Lady Of Guadalupe Chapel, the only Catholic oceanfront chapel in Cancun. This venue provides couples with a traditional setting while still having the ocean backdrop for photos.
Photo by Codie Liermann
Over-The-Water Wedding Chapel at Sandals South Coast in Jamaica
Want an oceanfront ceremony without the sand? The over-the-water chapel at Sandals South Coast allows for this option. The exclusive venue has glass floor aisles, comfortable seating and an open-air ambience. To stay on trend, couples can have cocktail hour at the over-the-water bar and choose accommodations in an over-the-water bungalow right on property.
Secret Garden at Secrets Akumal Riviera Maya
Meaning "place of the turtles" in the Mayan language, the small town of Akumal invites wedding couples in with its lush flora. Secrets Akumal Riviera Maya has winding pathways that lead to the most intimate spaces for weddings, one being the secret garden. The beautiful string lights and décor bring this space to life and set the scene for a romantic evening.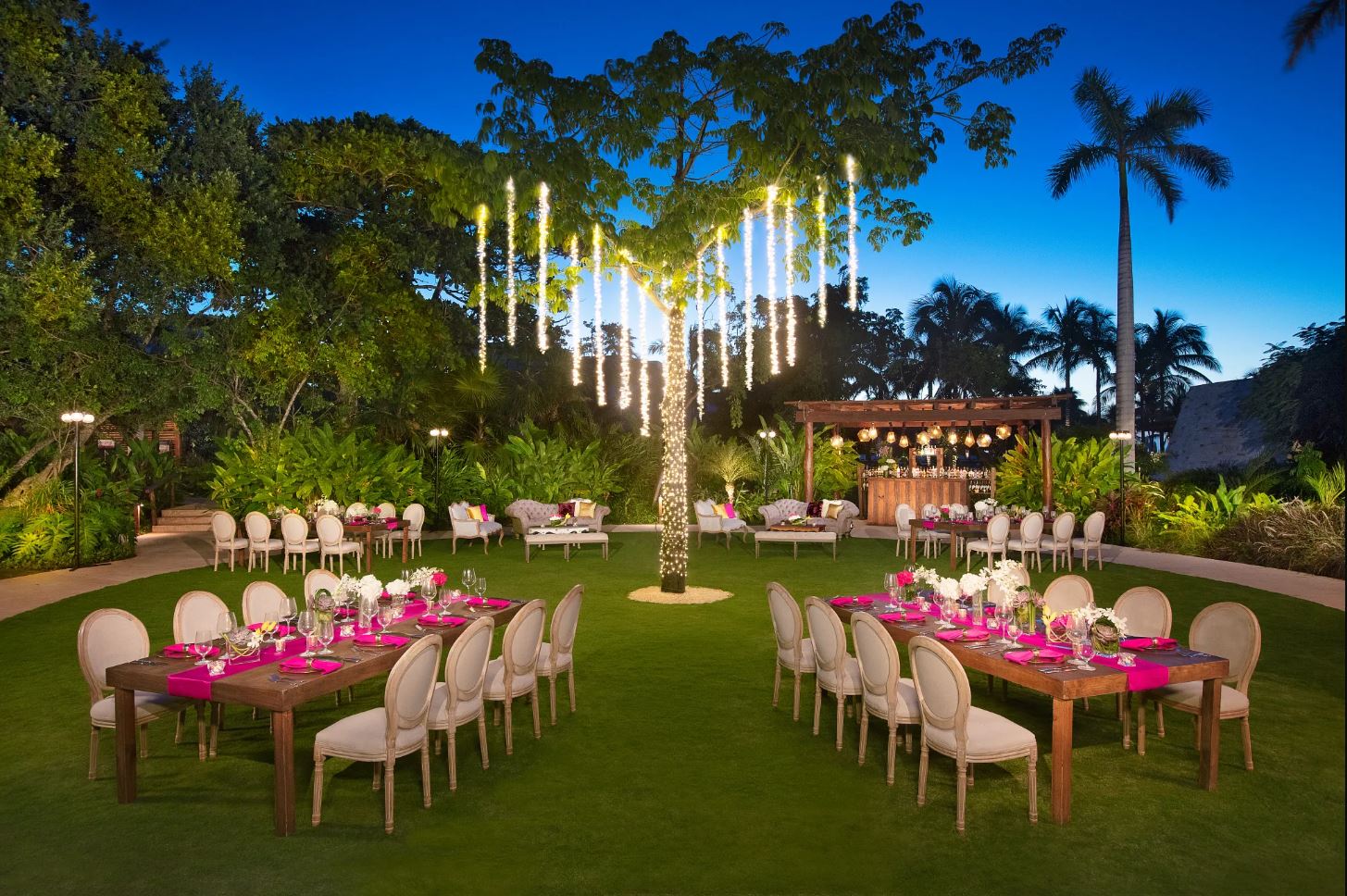 Photo via AMR Collection